Successfully work together and learn: in virtual and diverse teams – internationally – at a distance
Virtual management made simple, with productive virtual teams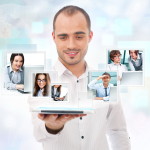 Lead your virtual team with confidence and competence. Moderate effective Web meetings. Create trust and team spirit in your virtual team. Communicate with intercultural sensitivity in international teams and lead your international projects successfully. Training courses on virtual management
 Effective collaboration in virtual teams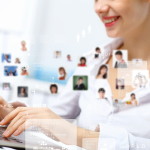 To overcome distance in teams which are spread out internationally, and avoid costly misunderstandings in virtual teamwork, you need to take account of human and intercultural factors. Be it a customer in the Far East, a colleague in Italy, or employees in India – remember, we are always communicating with people. And this is true in virtual teams, too. Training courses for virtual teams
Profitable intercultural cooperation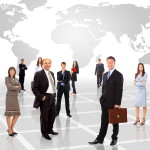 Intercultural cooperation with employees, colleagues, business partners and customers worldwide is not always easy. Tailor-made intercultural training and coaching will clearly demonstrate different communication models and working practices, and train employees for global challenges, including in online work. Training courses on intercultural cooperation
Productive cooperation in diverse teams – team building
Cooperation in diverse teams is challenging. To achieve the desired synergies, we first need to establish common ground. Understanding other perspectives and clarifying shared goals are important elements of team building for highly diverse teams. Training courses for diverse teams
Efficient and motivating online meetings and webinars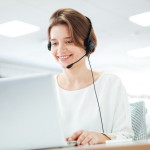 Make sure you can communicate and work productively in online meetings. Ensure that knowledge is competently shared in online training – even worldwide. Learn how flexible cooperation and continuing training in web meetings and webinars really works, regardless of location. Training courses for online moderators
Train your employees so that they can rise to the challenges of international and virtual cooperation – whether with customers or suppliers, or in virtual teams!
Create real synergies and save cash through effective and efficient intercultural communication in virtual teams!
"Let people shine and work together with confidence despite the distance – that's what matters!"
Call or e-mail me to make a personal, non-binding appointment.