Manage virtual teams successfully from a distance
Training and consulting for managers and project leaders with virtual teams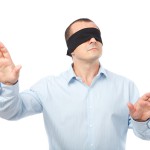 Virtual teams often suffer disappointing results, inefficient collaboration and a loss of expertise, and a corresponding demotivation among team members, without the project leader or manager noticing in time.
Virtual leadership or distance leadership has its own challenges, for instance:
How can I motivate employees from a distance?
How can I guarantee performance in the virtual team?
What kind of communications media does my virtual team need?
How can I promote collaboration in the virtual team?
How can I identify and resolve conflicts from a distance?
What do I need to consider in virtual meetings, such as teleconferences or online meetings?
With increasing global networking of markets, matrix organisation systems and modern workplace models, virtual leadership is becoming increasingly important. Virtual management works differently. Prepare yourself and your employees for this new challenge. Act now and secure your future prospects – internationally, too – with motivated employees in a learning and mobile organisation.
How you benefit from systematic training and guidance on virtual leadership:
trustworthy virtual and international collaboration while reducing travel costs
motivated employees thanks to professional virtual management
lasting international success
productive and motivating virtual project and team meetings (more information on moderating virtual meetings)
project security in virtual teams
Virtual leadership training content
A training course on virtual management could include the following topics, for instance:
You should schedule approximately 2 days onsite or 3 – 4 live-online sessions for virtual leadership training for your managers and project leaders. Such training could include the following topics, for instance:
specific features of managing international virtual teams
motivating virtual teams, and team building
components of a kick-off meeting – virtual or on-site
choosing the most suitable communications medium for virtual teamwork, and using it properly
moderation of web meetings and international teleconferences
conflict management in virtual teams
intercultural training for virtual teamwork
a simulation of real virtual collaboration with feedback and reflection sessions
Call me now if you are a HR decision-maker, international project manager or team leader of remote or virtual teams.