I am pursuing trainings for and co-operate with the following institutes and companies: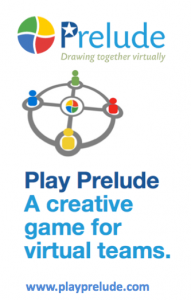 Prelude is an interactive, cloud-based game for virtual teams played before a new project. It uniquely combines proprietary psychometrics and creative process. Prelude is a safe, fun, fast way for teams to practice project skills before starting their project. This is akin to a professional orchestra tuning up or a sports team limbering up before their event. Prelude Virtual 1.0 may be used in a variety of verticals: HR Consulting, Project Management, Agile Software Team Development, Virtual Team Leadership Training, Collaboration Platforms, Online Education.
IKUD® Seminare conduct training courses, events, and offers consultations in the field of intercultural education. Here you will find the next course scheduled with Gudrun Hoehne: Virtual Teams

Johanna Marius Languages + Intercultural Training conduct language and intercultural trainings. Their trainers come from Germany, USA, UK, France, Italy, Latin America, Russia, China and Japan.


The European Businss Education and Science Institute e.V. is working with people from politics and industry in Europe.