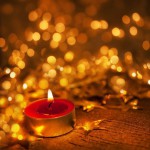 A Christmas party for a virtual team – are you wondering how can that be organised? Arranging a classical Christmas party of the kind often held in countries with a Christian history is something that may be hard to organise in a virtual team. For one thing, the team is spread across varying locations throughout the world and therefore also in countries in which different religions dominate. And on the other hand, there may well not be sufficient budget to allow for the virtual team to meet at one location. Which is a shame. Why do companies organise Christmas parties anyway? …
… Is the real purpose to celebrate and reflect upon Christmas in the Christian sense? Hardly.
Corporate Christmas parties today are generally organised to maintain the corporate culture, for employees to get to know one another better and to network. In global companies most of these events are held at the local location. But unfortunately for virtual teams this means that they don't even have the opportunity to meet at the end of the year, to celebrate together and enjoy themselves and get to know one another better.
However, this doesn't have to be the case. Virtual teams can also meet in one place, despite the distance and a lack of funds, and have fun together once a year without having to work. This encourages team solidarity and motivation. A survey by Regus in 2011 shows that respect and collegiality are the most important factors when it comes to work satisfaction.
So "the human factor" has designed a virtual team-building paper chase to help here. This paper chase is particularly well-suited for larger virtual teams that rarely or never meet.
For example, for team-building at the start of or during the virtual project
As a fringe event with an element of fun to celebrate milestones in the virtual project team and reward the team
This virtual paper chase encourages:
Team members to get to know one another better
Team spirit, trust and confidence within the virtual team
The way the team works together
The creativity within the team
Do you want to know more? Just give me a call: +49 (0)89-90 54 84 55 or send me an email.