Carry out effective, motivating online meetings and training sessions
Training for team leaders and project leaders with virtual teams, online moderators, and online trainers (webinar presenters)
Online meetings are quick to set up and save on travel costs, but they also work differently. Often participants in teleconferences and online meetings only listen with half an ear, while they are actually doing something else. Effective cooperation does not work like this. One single 90-minute online meeting with 10 participants will easily cost a company 1,000 Euro. 1,000 Euro per meeting, which could be used to convey knowledge and promote virtual cooperation, whereas poor moderation will just leave participants feeling bored, isolated and demotivated.
The same is true of internal training sessions, which are increasingly taking place live online, i.e. in the virtual classroom. Often, however, the all-important knowledge transfer fizzles out in the virtual realm.
Online moderators often wrestle with the following questions and challenges:
How can I conduct an online meeting or webinar while focusing attention?
How can I promote individual participation and interaction between participants in a virtual meeting or webinar?
How do I best prepare for virtual meetings?
How should I design an online training session/webinar in the virtual classroom?
How can I foster a team spirit in virtual team meetings?
Can I carry out tutorials and group work in the virtual classroom?
How do I know that participants in my online training session have really understood the material?
How do I deal with different cultural backgrounds and language barriers in a virtual meeting or webinar?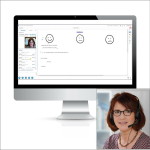 Online meetings and webinars need to be conducted differently from face-to-face meetings and seminars. Online moderators need to adapt their content and actions to the virtual realm if they do not want to lose participants in their meetings and seminars.
How you benefit from systematic training of online moderators and trainers:
conduct effective and stimulating online meetings
include international perspectives and resources
more transparency and motivation in virtual teams
internal knowledge transfer in online training providing a real learning experience while cutting travel costs
Online moderation training content (examples)
Your managers, project leaders, moderators and trainers are prepared effectively for the virtual challenge in practice-oriented webinars on online moderation
The differences between face-to-face meetings and virtual meetings
The tasks and role of online moderators and trainers
Key rules for virtual meetings and webinars
Preparation and design of online meetings and webinars
Virtual moderation – the basics
Mobilising quiet participants and participants with language barriers
Effective visualisation in a virtual meeting or webinar: overhead transparencies, whiteboards, etc.
The key moderator functions for online meetings and webinars with Lync/Skype for Business, WebEx, GoToMeeting, GoToTraining, Adobe Connect and vitero* for application specific to your company
Didactic basics for webinars
*I can easily familiarise myself with any other software you use, and create appropriate course materials.
Consulting on the right tool for web conferencing and live online training sessions
If you need advice on software for the virtual classroom, I am only too happy to help. I work, for instance, with Microsoft Lync, Skype for Business, Webex, edudip, GoToTraining, Adobe Connect, Vitero or Blackboard.
Large enterprises and corporations will almost certainly prefer integrated solutions that enable instant messaging, video and online meetings, and online training.
Smaller companies and independent trainers and service providers who want to host webinars generally use different tools to those employed by large corporations. Scaled-down versions of many tools are also available free of charge.
Training institutes that want to introduce webinars and online training also have different needs.
Project reference training of online trainers at Boehringer Ingelheim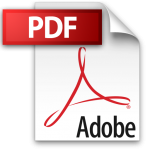 Click here for a reference to the training course for online trainers at Boehringer Ingelheim
Act today to make sure that online meetings, online presentations and webinars in your company are motivating and effective.